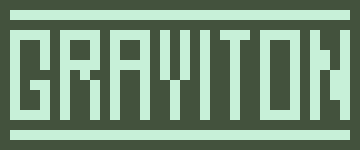 Graviton
Hello everybody,
To my surprise, Graviton was one of the most rated games on the Nokia jam. Due to this overall positive feedback I decided to work on an improved after jam version. I hope you find some of your suggestions. The changes for the new version can be seen below:
Added buttons, doors, cube spawner, timer and fire objects to the game.
Added 3 additional puzzle to solve.
Improved the physics, so that the cube does not get stuck this often.
Added a overall timer for speedrunners.
Changed the keyboard layout to switch more easily to zero-gravity.
I hope you enjoy this updated version!
Cheers
dunkelgrau
Files
graviton.zip
Play in browser
Feb 15, 2021